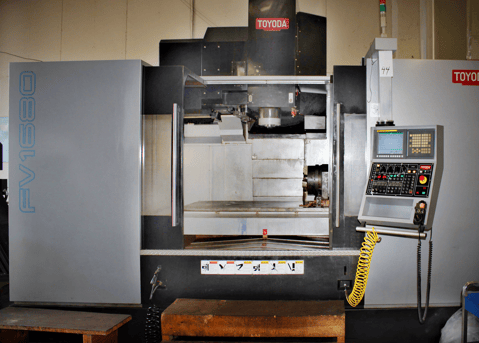 MMI to Hold Industrial Auction of Texas Based Oil and Gas Facility
CHICAGO, July 01, 2020 -- MMI Auction, a division of Machinery Marketing International, has been chosen to facilitate RPM Marine's no reserve, single facility oil and gas equipment auction.
Featuring CNC machines; Cat 40 and CAT 50 Tooling; measuring equipment; and shop support equipment. Machines include 5 axis mills, cnc lathes, EDM machines, from top brands like Toyoda, Doosan, Mori Seiki and Mitsubishi. Machine specifications, videos and details are available online at https://www.mmi-auction.com.
MMI will be hosting this online on their proprietary auction site. Bidding has already begun on these items, and the auction is scheduled to close on Wednesday, July 29, 2020 at 1:00 p.m. Potential buyers are encouraged to browse the lots available and register in advance to prepare for bidding. Don't wait until the last minute to be ready to bid.
The entire auction catalog can be viewed here.
Machinery Marketing International ranks among the world's elite manufacturing equipment resellers serving businesses of all shapes and sizes, including the FORTUNE 500's most sought after global manufacturers. Based out of Chicago Illinois, but operating globally, MMI buys and sells used industrial machinery online, both from their own inventory and on behalf of independent sellers. MMI's unique blend of marketing, technology and the human touch remains one of the most effective and successful formulas for pre-owned manufacturing equipment sales.