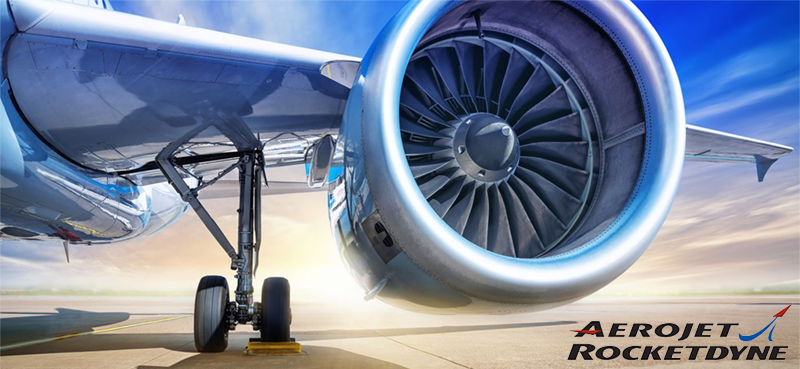 MMI and Hilco Industrial Chosen Auctioneers for 800,000+ Sqft Aerospace Facility
Chicago IL, November 21, 2019 – Machinery Marketing International, in collaboration with Hilco Industrial, has announced a large industrial auction of Aerojet Rocketdyne manufacturing equipment. Aerojet Rocketdyne is a rocket and missile propulsion manufacturer based out of California. The auction of this 800,000+ sqft manufacturing facility features advanced large capacity heat & vacuum treating, composite structure forming, CNC machining, quality assurance & more. Key assets in auction include an Abar Ipsen HR-120x152VC 6-Bar MetalMaster Horizontal Vacuum Compression Braze Furnace, Baron 200A650 10' Electric Autoclave, Grieve HB-500 500°F Electric Oven, a Giddings & Lewis 72" CNC Vertical Turret Lathe, and more.
Paul Zimmer, CEO of Machinery Marketing International, stated, "We are proud to have been selected as an asset disposition partner for this closure. This facility features rare aerospace equipment including vacuum furnaces and heat treatment machinery, composite manufacturing equipment, large scale turret lathes, and a wide selection of machine tools. The scale and quality of this equipment makes this auction a unique opportunity for buyers."
The live auction will take place at 2001 Aerojet Road Rancho Cordova, CA 95742 on Tuesday, December 10 at 10:00 AM (Pacific Time) with additional online Webcast bidding hosted by Bidspotter. Lot preview and machinery inspection will occur Monday, December 9, 8:00 AM – 4:00 PM (Pacific Standard Time), or earlier by appointment. For additional details, photo gallery, and bidding information, please visit http://info.mmi-direct.com/aerojet-rocketdyne-auction-december-10
ABOUT :
Machinery Marketing International (www.mmi-direct.com) ranks among the world's elite manufacturing equipment resellers serving businesses of all shapes and sizes including the FORTUNE 500's most sought after global manufacturers. MMI's unique blend of marketing, technology and the human touch remains one of the most effective and successful formulas establishing MMI as the industry leader. MMI is the smart way to BUY MACHINERY and SELL MACHINERY.
Hilco Industrial (www.hilcoind.com) provides industrial asset disposition services, specializing in machinery, equipment, and inventory auctions and negotiated sales. It sells the broad range of industrial assets found in manufacturing, wholesale, and distribution companies. Hilco Industrial performs dispositions through on-site, online, and combination webcast auction sale events as well as negotiated (private treaty) sales. In addition to providing services on a fee or commission basis, Hilco Industrial has capital to put at risk and often acquires assets or provides guarantees. Hilco Industrial is headquartered in Grand Rapids, Michigan and operates as a part of Hilco Global (www.hilcoglobal.com), the world's leading authority on maximizing the value of business assets by delivering valuation, monetization, and advisory solutions to an international marketplace.