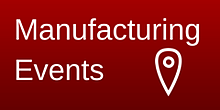 Here's our monthly round-up of manufacturing industry events, trade shows, conferences, machine tool auctions, and more!
Spring has arrived, and with it the trade show and expo season kicks in to high gear.
Aerospace and defense industry heavies will converge on Dallas April 20-23 for AeroDef 2015, but even small machine shops in the Dallas area should consider the budget-concious Workshops Only Pass. It allows attendees to participate in three of six manufacturing workshops covering topics like Tooling for Composite Materials or a special session for family-owned small businesses.
Other highlights include the China International Machine Tool Show, a must-attend event for machine tool companies hoping to tap into booming Asian markets, and PMTS 2015, which brings together vendors, products, classroom sessions, and networking for the precision machining industry.
Read on to see what's happening this month in your area.
April 1-2, 2015
Portland, Oregon United States

Metalworking & Fabricating Machines Auction

Ends April 8, 2015 at 1 PM Central
Online

MTA Singapore
The Precision Engineering Industry Event


April 14-17, 2015
Singapore

expoINA 2015
Autoparts Industry Expo

April 15-17, 2015
Mexico City, Mexico

CIMT 2015
China International Machine Tool Show

April 20-25, 2015
Beijing, China


PMTS 2015
Precision Machining Technology Show

April 23-25, 2015
Columbus, Ohio United States

Amada Laser Cutting Machines


FEATURING

Three 4000W Lasers: 2005 Amada FO 3015 NT, 2002 Amada FO 3015 Gemini, 2001 Amada FO 3015 Gemini

Large Capacity CNC OIL FIELD Lathes




FEATURING Hwacheon Mega 100 x 6000, Hwacheon Mega 100 X 3000, Warner Swasey SC36, Warner Swasey 3SC/24, and Mori Seiki SL-80B

In- Demand Haas Lathes and Vertical Machining Centers




FEATURING: Haas VF5B/40, SL30T, Super VF4 w/VOP "C", Haas TL-3, Haas VF-6




Call for Pricing - Schedule An Inspection: +1 312 226 4150

In- Demand 2012-2013 DOOSAN & OKUMA CNC Turning and Milling Centers


FEATURING: Doosan Puma 2600Y, 3100Y,600XLY/5050, V550M and 280M Models. Also featuring Okuma Multus B300 II.


Call for Pricing - Schedule An Inspection: +1 312 226 4150

BUY NOW: Metalworking & Fabrication Machines in Mexico




FEATURING CNC & Manual Machines in Good Working Condition at Lowered Prices! Top Brands Include Haas, Trumpf & More!
Subscribe to our newsletter to get monthly manufacturing events updates.
Would you like your event to be included in our Manufacturing Events Calendar? Email us at
info@mmi-auction.com
with the event title, date, location and a link to the event website. Please include a phone number so we can follow up if we have questions.