Now that you have determined that a used CNC machine is right for your business, you will have to decide when to buy it. Your choice should be based on your business needs and financing. However, there are some general times throughout the year that are considered optimal for buying. In this article we will discuss different buying times during the year to help you determine when the best time to buy a used CNC machine for your business is.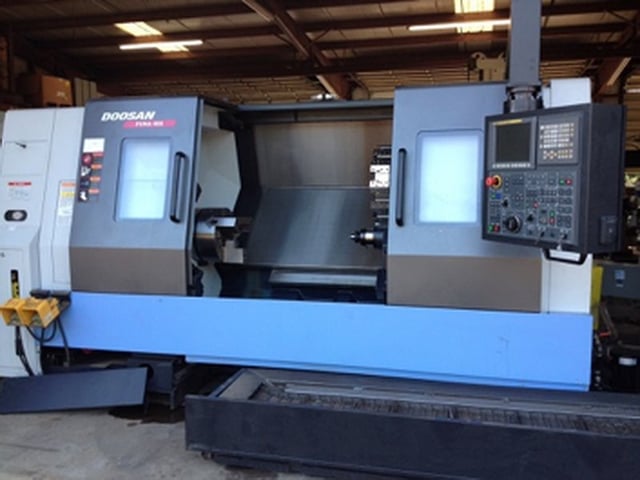 End of the Year-Most businesses choose to buy a machine towards the end of the year. There are many major reasons for this: The first is that machine dealers are busy trying to meet their end of the year sales quotas, which gives the buyer the negotiation leverage to get the best price possible. The end of the year is also when companies know for certain how much money they have left in their yearly budget, that way they do not overspend on a machine. On top of that, a buyer can take advantage of Section 179. Section 179 is a tax benefit that allows businesses to deduct up to the entire purchase of a business essential up to a certain amount. Because CNC machines are large purchases, they usually qualify for Section 179, which makes them a good return on investment for businesses. Freedom Machine Tool has a good article about Section 179 and CNC Machines.
End of the Month-While there are many advantages to buying a machine at the end of year, it is not always feasible or advantageous to do so. Many businesses have production quotas to fill that will require a newer or additional machine. For those businesses that cannot wait until the end of the year, buying towards the end of the month will give a buyer negotiation room with a dealer that needs to meet their monthly quotas. Keep in mind that manufacturing and used machine sales is traditionally slower during the winter, so planning ahead is crucial for ensuring you get the best machine available. Waiting until summer when machine buying is popular will give you less room in price negotiation. Consider your business needs and ask your seller to reach out to you when a particular machine becomes available.
Beginning of the Year- While many companies wait until the end of the year to make large purchases, buying a machine at the beginning of the year could be potentially be a good idea for your business. For example, since this is when new business budgets are created, you can decide how much you want to allocate for a new machine. Purchasing now will ensure that you do not overspend later on. This is also the time to look at your manufacturing forecasts and anticipate your production levels. Finding out that you need a new machine during your busy season can be bad for your business. Furthermore, because business is slower at the beginning of the year, you will be able to find good deals and better inventory selection.
Right Now-Your business needs should be prioritized over getting the best deal on a used machine. If you are finding that your current CNC machines are breaking down and that they are taking longer than usual to fill your orders, then it may be time to replace them. You need to consider whether you are losing money running at a slower production pace. If so, you should not get caught up in saving money on a used machine. A good sale representative will be find a good machine within your budget. Click the button below to contact an MMI sales representative and let them find the right machine for your business.