Dealers save time, increase outreach and use a variety of marketing tools.
Selling your CNC machine? Whether you are in the process of upgrading your CNC machine, replacing a current model, or even if your manufacturing needs have changed, you may now need to sell some of your current machinery. The thought of promoting your current CNC machinery, finding buyers, fielding inquiries and negotiating prices is overwhelming. Additionally, the cost of marketing the sale and handling the logistics of each sale could take much longer and prove more costly than expected. What are your options? A machinery dealer can make sure you do not have to deal with the hassle of the sales process, which takes away from the productivity of your business. In fact, a dealer has the market experience you need to get the best value for your surplus machinery.
Apart from saving you time, increasing your buyer reach and using a variety of marketing tools, a dealer can handle each detail of the deal with expertise. Dealers also have a wider network and a history of equipment owners who might be potential buyers for your machinery.
Save Time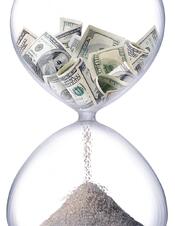 Many dealers handle the listing, promotion and logistical aspects of each machinery sale, saving you the time and hassle of dealing with constant back and forth communication, negotiation and follow-up between you and buyers. Dealers also work hand–in-hand with riggers and freight companies, making the logistics hassle-free and less costly. Frequent business transactions between dealers and logistic companies result in reduced rates that a single seller may not be able to negotiate by themselves. Additionally, dealers can help to set up inspections and tackle any challenges that may arise with each sale, all the while enabling sellers to maintain productivity without distraction! Contact MMI Today to Schedule a Brief Consultation to Sell Your Machinery.

Reach Thousands of Buyers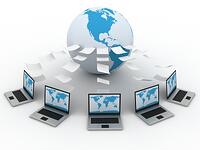 There is power in numbers when selling equipment. Dealers have an outreach and influence over a large network, which can prove to be priceless when selling machinery. This is especially true if the equipment is a higher ticket item, unique and/or specialized, making it even more challenging to find a qualified buyer. Dealers often have access to thousands of interested buyers as well as other resellers, which an individual seller might not be able to reach nor have time to contact. Dealers are equipped not only with the market knowledge on where to promote specific machines, but they also have the time, planning and tools to complete each sale seamlessly.
Access a Variety of Marketing Tools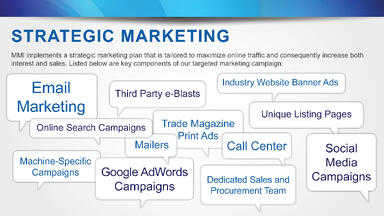 A qualified dealer ought to have a proven marketing strategy behind each successful machinery sale. Quality dealers should also have a trusted and up-to-date website that features each machine, with detailed specs, photos and videos, when available. The dealer should also have an email marketing platform to reach thousands of contacts as well as to field and respond to inquiries in a short time frame. Another quality of a trusted dealer should be to provide advertising services through industry publications, listing services and social channels to promote each sale, all at no additional cost to the seller.
Bottom line: a machinery dealer can save you the time and effort required to make a successful sale, while ensuring the highest market returns. Benefits of a hassle-free transaction include, but are not limited to, maximum exposure of your CNC machine and a speedier sales process. Contact MMI Today to List Your Machine(s) for Sale.