Congress voted to pass the Tax Extenders Bill, meaning that Section 179 will revert back to the $500,000 level, and 50% bonus depreciation will apply to any machines placed in
service by December 31, 2014.

With just 3 DAYS LEFT to take advantage of this critical tax incentive, let us know what machines you need to purchase by the new year:
CALL US NOW: (312) 226-4150
We have TONS of great inventory at lowest possible prices that need to be moved before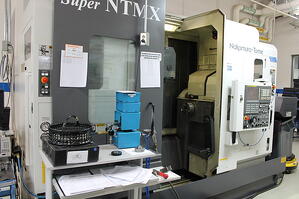 2015. THIS TAX BENEFIT APPLIES TO ALL SURPLUS MACHINES.

HURRY and BUY before machines are sold and delivery dates pass by! CURRENT INVENTORY:OUR FULL-SERVICE LOGISTICS DEPARTMENT WILL WORK TO HAVE YOUR MACHINE(S) DELIVERED BY DECEMBER 31, 2014.
---
LOOKING FOR A DIFFERENT MACHINE?
We Have MORE CNC Machines Available. Call Us For Any Specific Makes/Models:
(312) 226-4150
HAVE MACHINES TO SELL?
Call Now to Speak to An MMI Sales Rep: (312) 226-4150