Start new bidding with MMI-Auction on July 11th.
The Pre

mier Press Brake 670.2 is a 1999 model with a Hurco Autobend 7 control. This machine has approximately 100 hours of total run time and is equipped with manuals and additional dies. Learn more about the Premier Press Brake 670.2.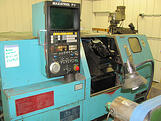 The Mazak QT-U CNC Lathe is an early 80's. This lathe comes with 15hp/12.2KW power, 10"/508mm turning diameter, and 20"/508mm centers. View more details, photos and spec here.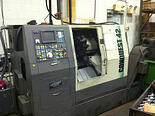 Hardinge Conquest T42 is a 1995 model with Fanuc OT control. This quality machine has 472 IPM X-axis rapid traverse and 630 IPM Z-axis rapid traverse, along with a 10 HP spindle motor. Moreover, its spindle speed can run up to 5,000 RPM. The Hardinge Conquest is equipped with an 8" chuck and tail stock. More detailed information, including photos and specs can be found at MMI-Auction.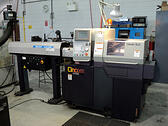 The Citizen BL12V is a 2005 model of CNC Swiss Lathe with Fanuc control. This machine is quipped with Mac-Tool nose radius compensation, chamfer and corner rounding, avmain spindle oil cooler and a short mag bar loader ikura. What's more, the spindle speed of the BL12V can run up to 12,000 RPM. View more details and specs about Citizen BL12V.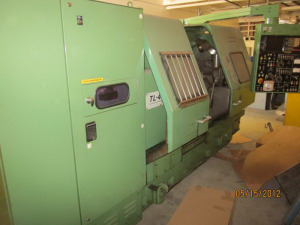 The Morei-seiki TL-4 has a 4 axis Fanuc 6 control. This great condition 1985 model comes with 15" Kitawaga chuck, large swing, and dual turret. Check more details and photos at MMI-Auction.com.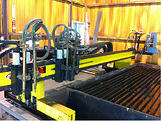 The Hypertherm Plasma Machine is a 2004 EDGE II model. This powerful machine is equipped with 2 servo axes, 2 optically isolated serial ports (RS232/RS422), 10.4" color LCD monitor, and a 2.4 GHZ celeron processor. Moreover, this machines comes with an ASSY-0087 Sensor THC, and 300W drive package. Check out photos and in-depth specs here.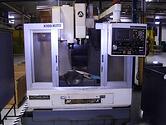 The Kitamura Mycenter 2 CNC vertical machine center is a 1994 model with a Yasnac CNC control. It has 20" x 14" x 18" XYZ axis travels, and comes with a 10 HP spindle motor that can run up to 7,000 RPM spindle speed. See more technical specs and photos at MMI Auction's website.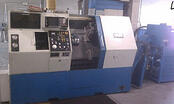 The Hardinge Super Precision CNC Lathe GN6 is a 1985 model with a Fanuc 6 control. This lathe comes with general numeric controller and chip conveyer. Learn more details about Hardinge Super Precision CNC Lathe GN6.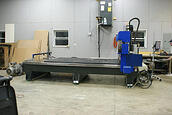 Precix Sierra 51000 is a 2010 mode designed with 18" Z-Axis travel, 12" Z-Axix clearance and the spindle speed can run to 24,000 RMP. Additionally, it comes equipped with a 6 position tool changer with 7 ISO 30 tool holders as well as a 10 HP becker VTLF250 vacuum pump. Visit MMI-Auction website for photos and more information.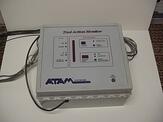 The 1998 ATAM 3500A Tool Cell Controller works with Fanuc and Yansac controls. This system comes equipped with 5 measurement channels, a NEMA 13/4X cabinet, a single board industrial CPU, a non-volatile memory display, a trip/warning solid state relay output board, a trip lockout capability, and a PC programmer software. The Atam 3500A is expandable to an 8-channel cell controller. The original purchase price was almost $32,000! View more details and photos here.
This auction ends on July 11th- See our full inventory, please register to place your bid today! Good luck and enjoy your bid with MMI-Auction.